IPX8 Waterproof Rating
Featuring top-notch waterproof capabilities, O'marine is certified to withstand water immersion up to 3 meters (10 feet) deep for 2 hours. O'marine is the perfect portable speaker for water sport lovers.
Explore Adventure with Music
Versatile accessories are included to support your outdoor adventures, you will find a handlebar mount, suction cup, and stainless steel carabiner with compass that comes with the package.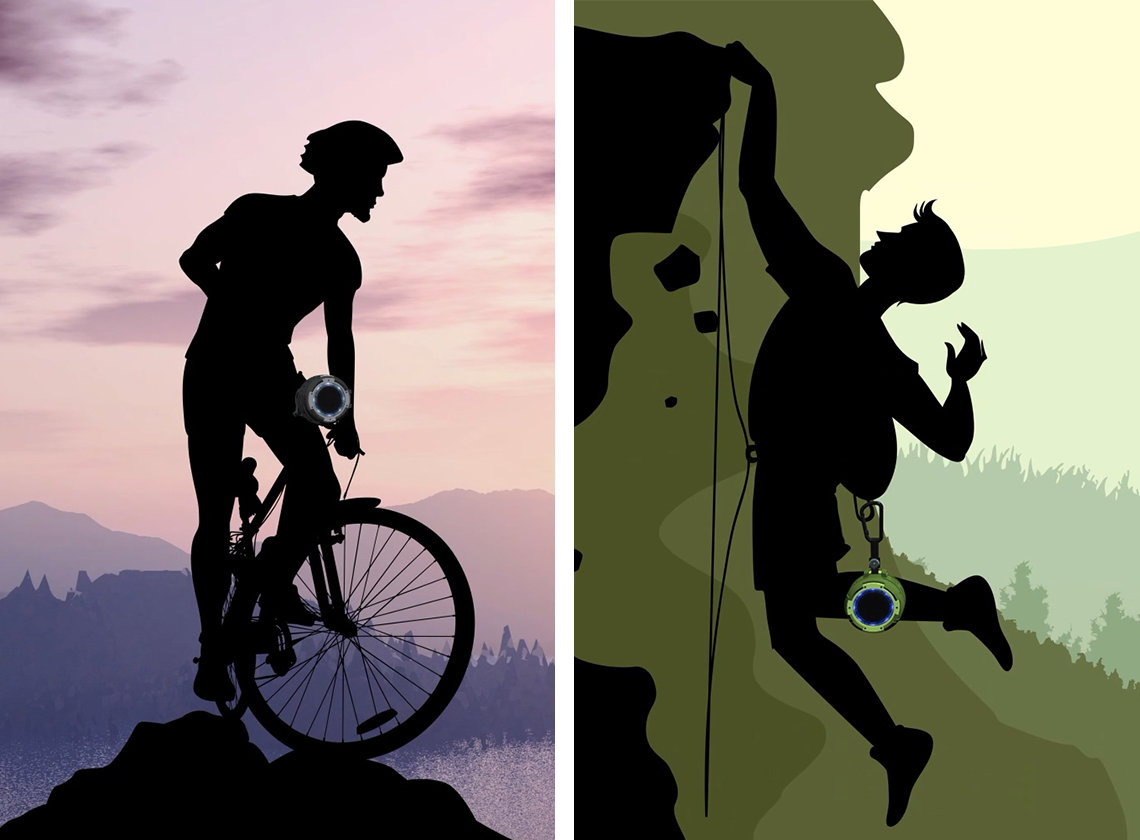 Insanely Great Sound
Harnessing ENERMAX DreamBass™ technology, O'marine is built with a powerful 5W speaker to deliver loud, high-definition sound.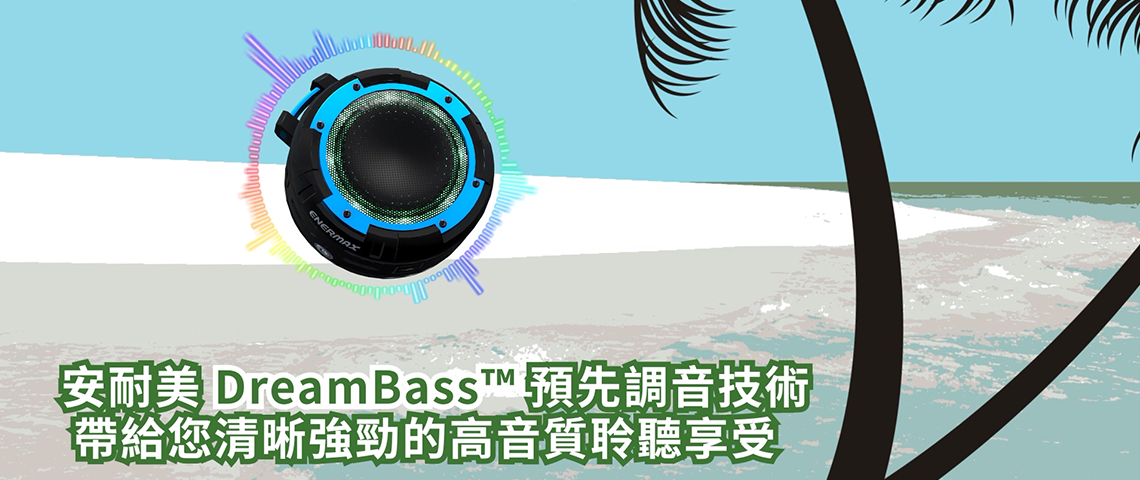 Feel the Pulse, Feel the Light
Exclusive LED lights pulse to the music. O'marine features two stunning lighting modes.
Beat mode:
Dynamic RGB lighting in sync with the pulse of the music
Vegas mode:
4-color auto play (Green, Red, Blue, White)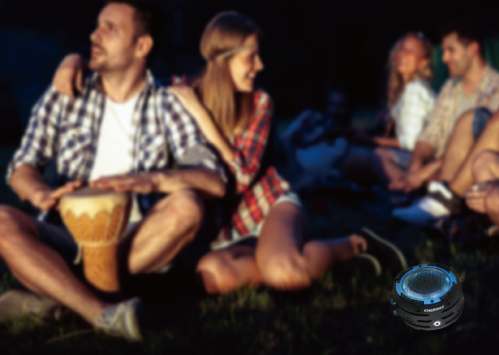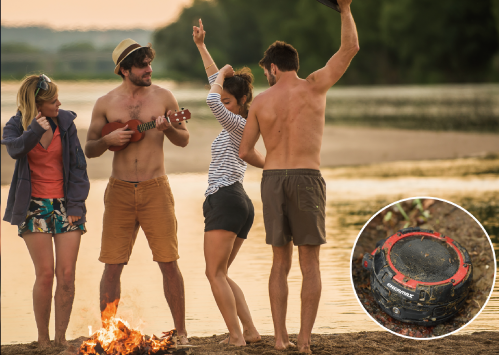 Rugged and Athletic Exterior Design
The durable rubberized casing makes O'marine resistant to shock and scratches. The grab-and-go size also makes O'marine easy to carry arround.
Enjoy up to 10 Hours of Playtime and Fun
O'marine is built with a Li-Po battery, which enables you to enjoy non-stop music fun throughout the day. The battery is rechargeable via a USB port; the charging cable is also included.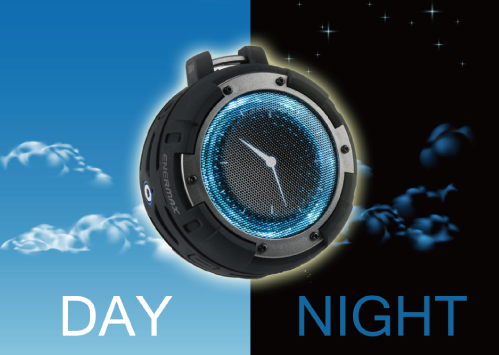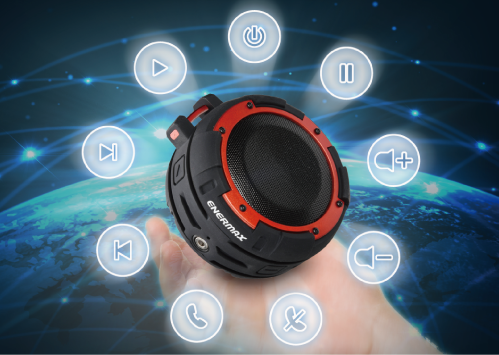 User-Friendly Interface
Integrated control buttons allow users to wirelessly access to play, pause, track forward / backward, volume +/-, and hands-free talking. Operating this speaker is simple and straightforward.
Support Hands-Free Talking
Built-in microphone enables you to answer calls from your BLUETOOTH-enabled phones while meeting, exercising or even showering.
Wireless Range up to 100 Feet
O'marine provides wireless BLUETOOTH 4.0 connectivity with high-quality music streaming. The wireless range can reach up to 100 feet (30 meters). O'marine is compatible with Android, iOS, Windows smart-phones or tablet devices.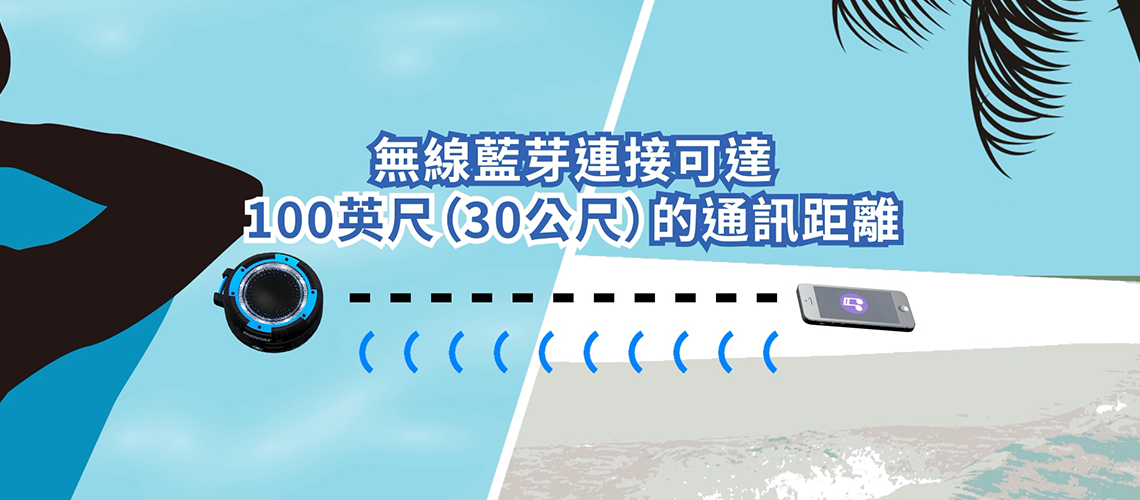 3.5mm Aux Input Supports Line-In Music Play
O'marine is equipped with a 3.5mm aux input jack for line-in music play. The audio cable is included for you to enjoy your favorite music from any audio sources.