Enermax established the Sports Technology Division in 2020 and launched the first "MaxWaver Lusitano Dual-function Waving E-bike" in Taiwan. It can give riders a different cycling experience and a calories-burning effect; riders can also easily switch between normal cycling mode and waving cycling mode according to their own needs. It is a breaking-through product design, which the e-bike, Lusitano won the Best Product Category of Taiwan National Brand Yushan Award as a dark horse in the first year of listing. President Tsai Ing-wen met with Chairman Steven Su of Enermax Technology Corporation and other representatives of the National Yushan Award first prize companies on January 25th.

Enermax is a leading designer and manufacturer of high-performance power supplies and PC hardware products. In 2020, it officially entered the sports technology industry, by using the experience for 30 years in computer components, bringing innovative technology into the bicycle industry to offer riders a different cycling experience.

The "MaxWaver Lusitano Dual-function Waving E-bike—Mountain bike", won first prize in the 18th Best Product Category of the Taiwan National Yushan Award. The National Brand Yushan Award adheres to innovation to create improvements in the industry and encourages enterprises to develop innovative products and technologies. MaxWaver Lustinao, a dual-function Waving e-bike launched by Enermax Sports Technology, is an electric mountain bike. Equipped with a 24-inch waving cycling wheel and an exclusive App -- Enermax Sports, which can provide 8 functions, including exclusive real-time diagnosis of the bicycle's motor system, vehicle positioning, and cycling tipping notifications. In addition, the front wheel is a patented waving cycling wheel, and users can replace the wheels according to their cycling needs. Moreover, the exclusive waving cycling mode plus electric assistance can help the riders achieve calorie-burning effectively, and can the core and lower extremity muscles to assist the whole body to burn calories.

Riders who have experienced the "MaxWaver Lusitano Dual-function Waving E-bike" feel fresh and interesting in the waving cycling mode. This year, Enermax also launched a "Dual-function Waving E-bike DX" that changed both the front and rear wheels of the Lusitano to the waving cycling wheels. In the riding mode, the front and rear wheels oscillate up and down at the same time, which is more like the equestrian "rising trot" of horse riding. Riders who have tried the rising trot cycling mode are very addicted, exciting, and fun!

Enermax is currently actively cooperating with hotels and scenic spots in Taiwan so that more and more people can experience the different cycling experiences of dual-function Waving e-bikes.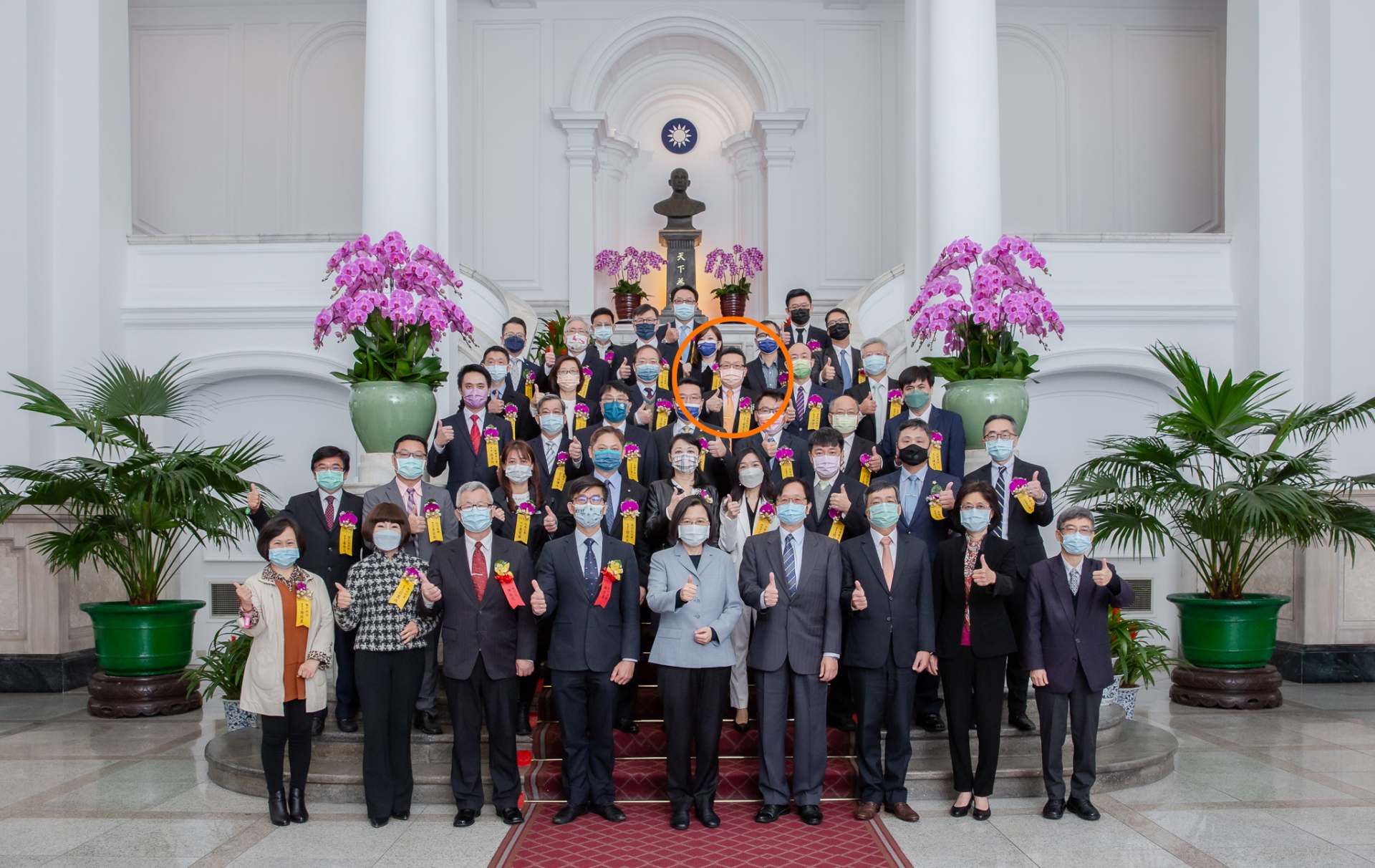 President Tsai Ing-wen met with Chairman Steven Su of Enermax Technology Corporation and other representatives of the National Yushan Award first prize companies