Taoyuan, Taiwan –October 15th, 2021 –ENERMAX, a leading designer and manufacturer of high-performance PC hardware products, extends its 80 PLUS Bronze certified power supply series, MARBLEBRON with 850W models. The MARBLEBRON 850W is designed in a compact chassis with only 140mm in-depth. The series further has a pure white finish which users can choose their preferred color to fit their system's theme.
Powerful Output Wattage, Compact Size Design
MARBLEBRON 850W is characterized by 80 PLUS Bronze certification, Japanese electrolytic capacitors, powerful single +12V rail and DC to DC design; It can provide stable output wattage to support high-end graphic cards and ensure the system perform smoothly on gaming or computer graphic design. The chassis in-depth of MARBLEBRON 850W is only 140mm which users can easily install it in mainstream computer cases and have extra space for power supply cable management.
Almost Silent Operation
Combined with the exclusive SAC (Smart Airflow Control) design and 120mm high-pressure fan, MARBLEBRON 850W operates almost inaudible (14dB(A)) when the system load is under 40%. Furthermore, the high-pressure fan can generate a compressed air stream and rapidly cool down the power supply.
Safety
MARBLEBRON series has comprehensive protection circuits designs, including OVP (Over Voltage Protection), UVP (Under Voltage Protection), OPP (Over Power Protection), SCP (Short Circuit Protection) and OTP (Over Temperature Protection).
RGB function
MARBLEBRON 850W power supply series comes along with an RGB button at the rear; users can simply push the RGB button to turn on the built-in 14 lighting effects, no extra software installation is needed. MARBLEBRON 850W can further sync with RGB motherboard software by its 3-pin (5V) RGB header. Its ARGB fan and side panel will display addressable RGB lighting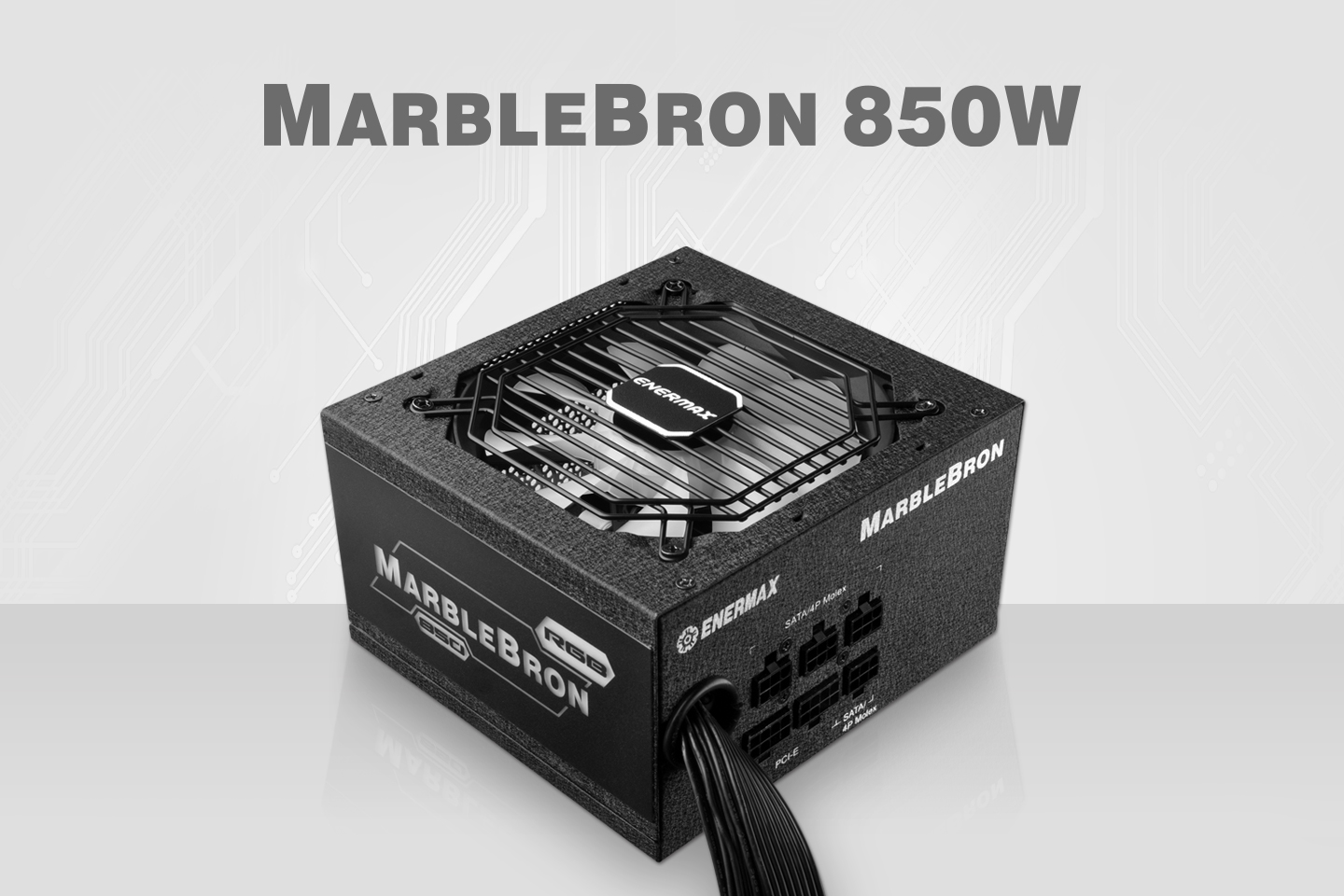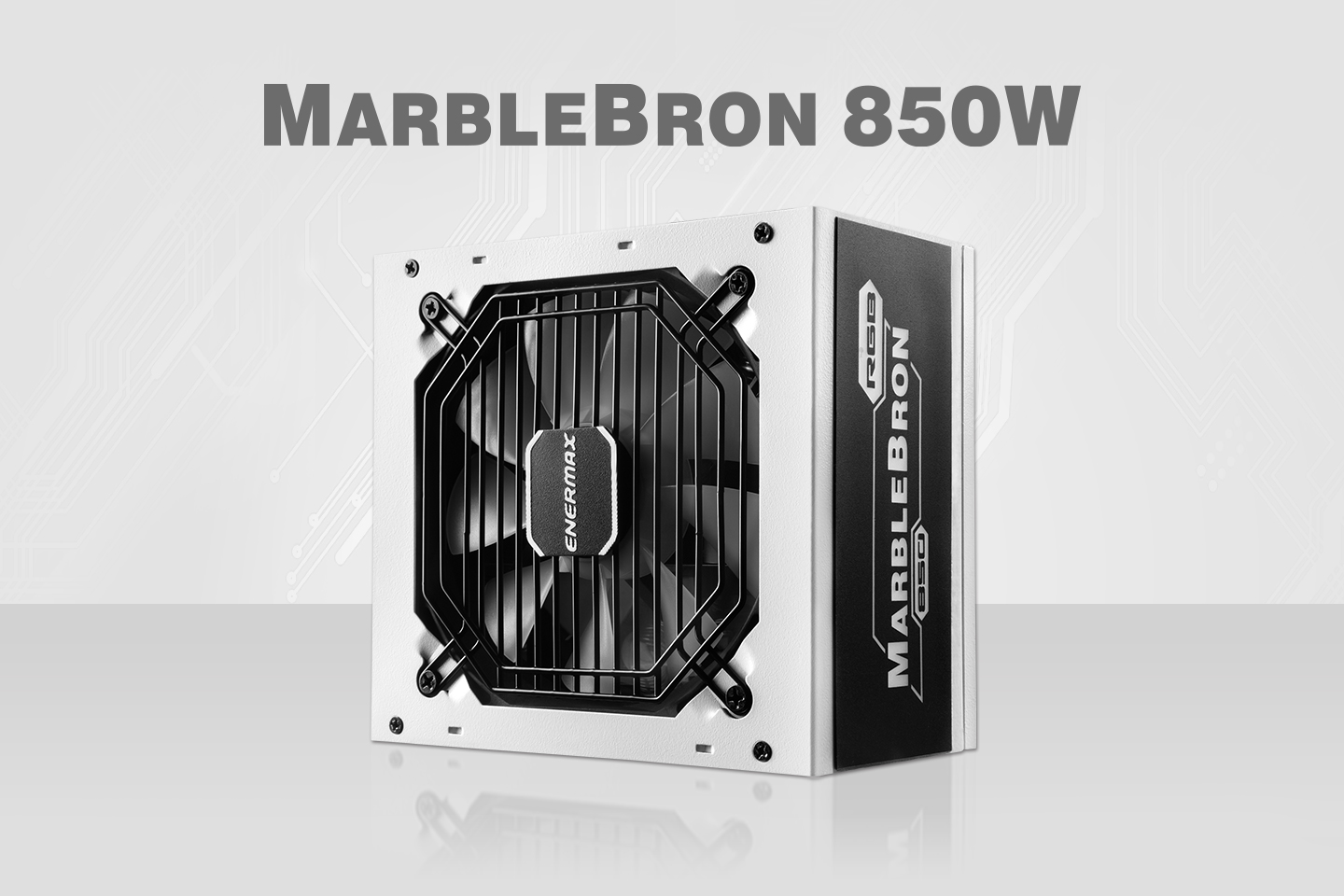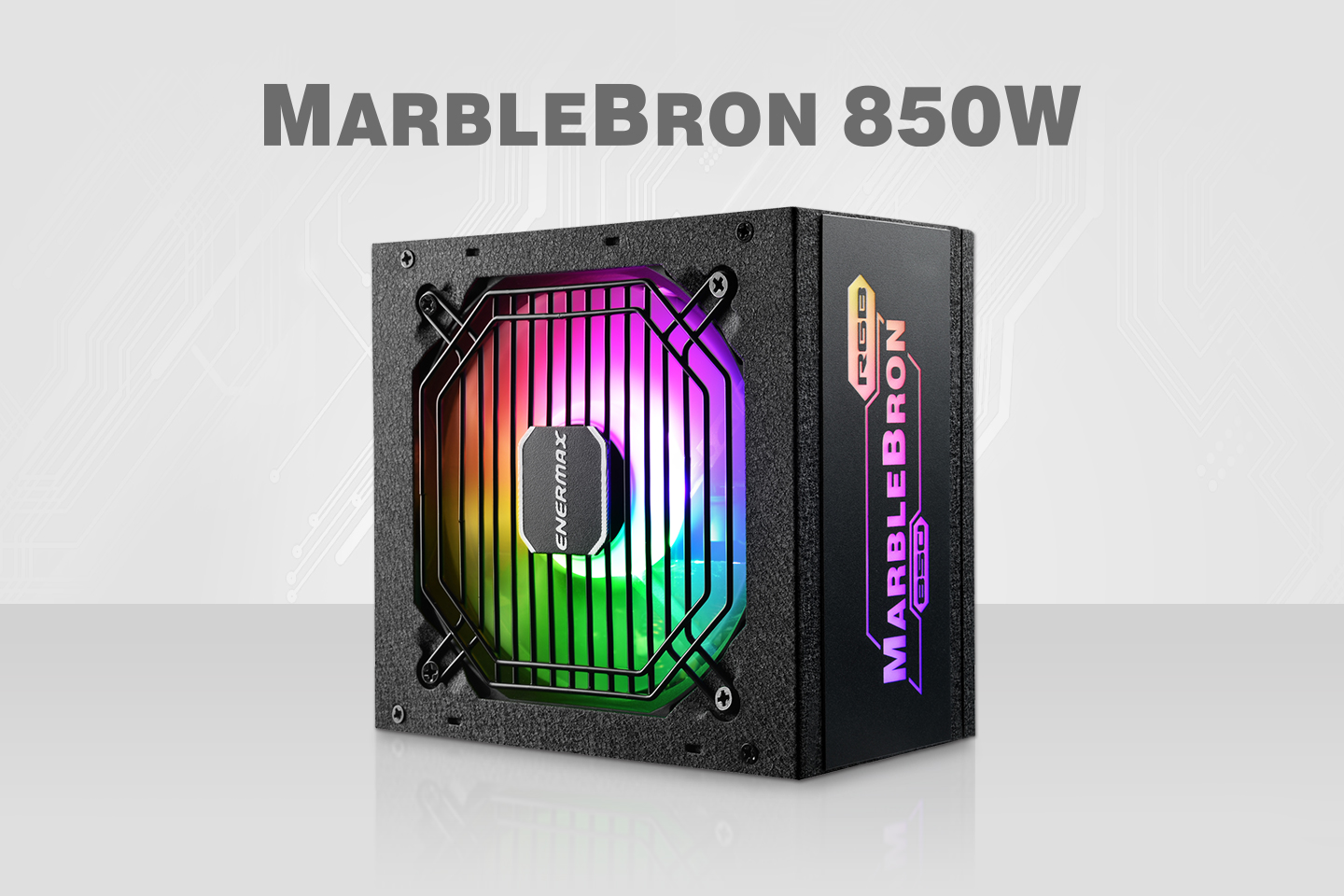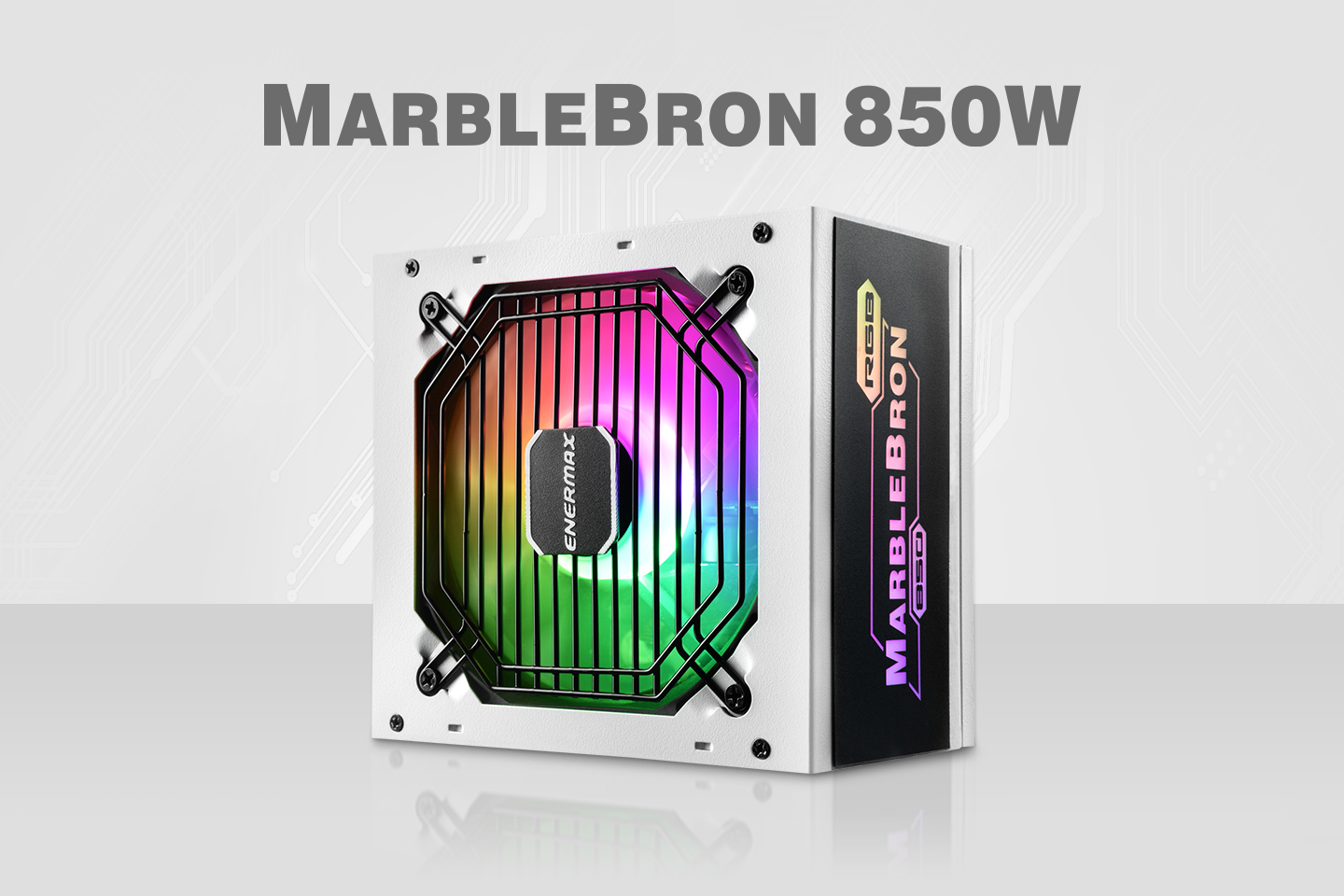 Visit the Product Page:
MARBLEBRON 850 Watt 80 PLUS Bronze Semi-Modular Power Supply https://www.enermax.com/en/products/marblebron-850w
MARBLEBRON 850 Watt 80 PLUS Bronze Semi-Modular Power Supply-white: https://www.enermax.com/en/products/marblebron-850w-white
About ENERMAX
Enermax Technology Corporation is a world-renowned PC Power Supply Unit manufacturer and maker of peripherals such as chassis, coolers, fans, and storage solutions, all with excellent quality, having won recognition from consumers around the world. Our farsighted R&D capability is our key strength and we stick to our spirit of "Technical Innovation" and "Quality First" to create products which transcend international standards. Visit us at www.enermax.com
©2020 ENERMAX TECHNOLOGY CORPORATION. All rights reserved. Specifications are subject to change without prior notice. Some trademarks may be claimed as the property of others.