600W PCIe 5.0 12VHPWR ADAPTER CABLE
POWER UP YOUR GEN 5.0 GPU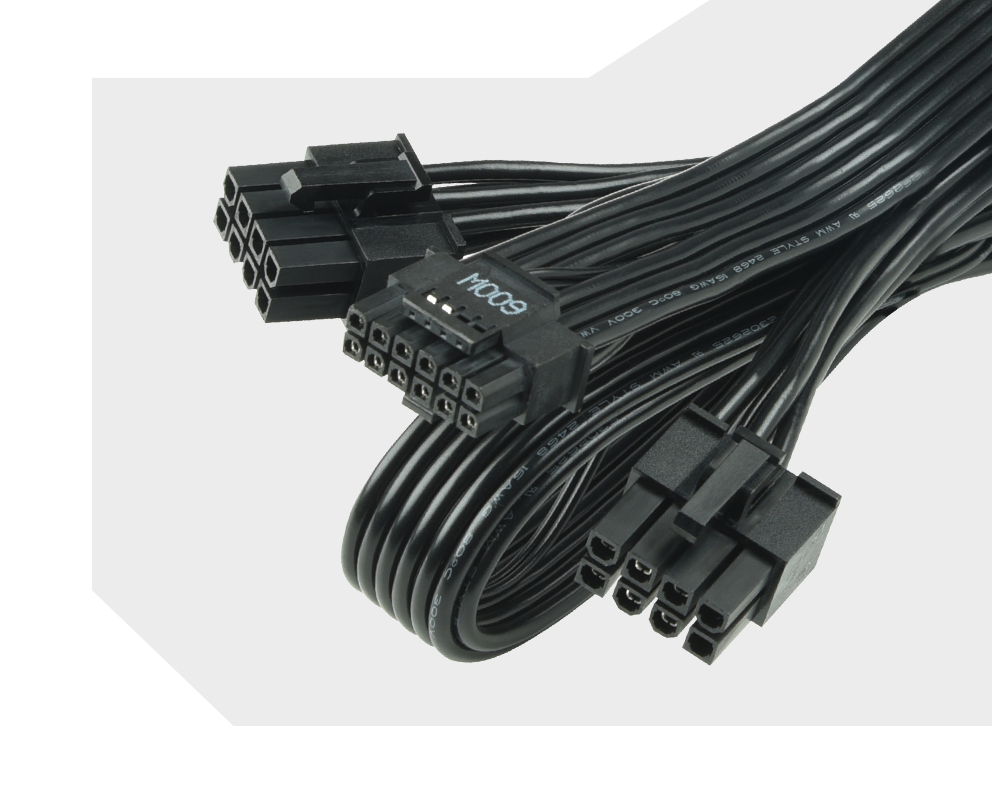 CONNECT YOUR 40 SERIES GPUS
With the arrival of PCIe 5.0, the ENERMAX 12VHPWR adaptor cable can deliver up to 600W of power to the latest graphics cards.

DUAL 8-PIN TO 12VHPWR CABLE
The cable is 600mm long and with dual 8-pin PCIe connectors for PSU side and 12VHPWR connector for GPU side. It replaces the bulky standard adapter solution of your graphics cards for easier cable management.

HOW TO PROPERLY PLUG THE 12+4 PIN 12VHPWR CABLE TO PREVENT DAMAGE
Use your fingers to hold both sides of the cable and insert the cable into the port straight in line with the port. Make sure to insert the cable firmly and evenly straight in without any gaps or bending under 35mm from the plug downwards.


MADE WITH 16 AWG CABLE
All 12 pins are connected to the power supply using 16 AWG (American Wire Gauge) cable.
INSTALLATION GUIDE

RTX 40 Series
ENERMAX PSU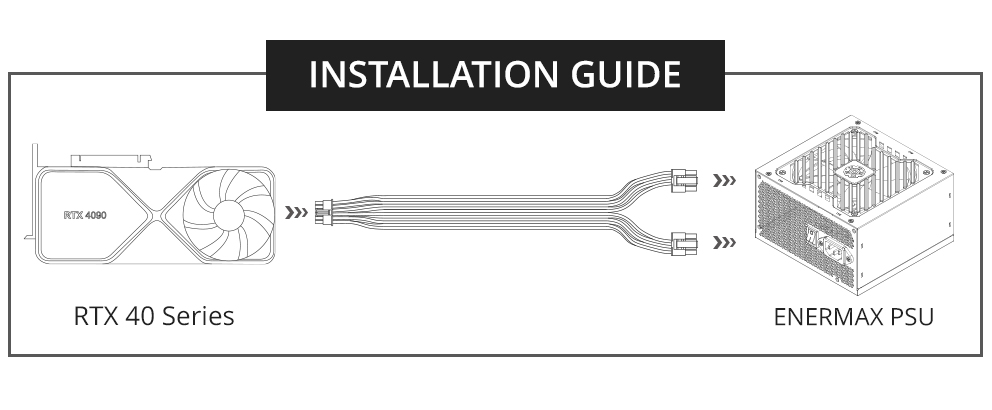 *Please follow the minimum power requirement from graphics cards manufacturer.
*Please make sure to have 2 free PCIe connectors available on your power supply before using the cable.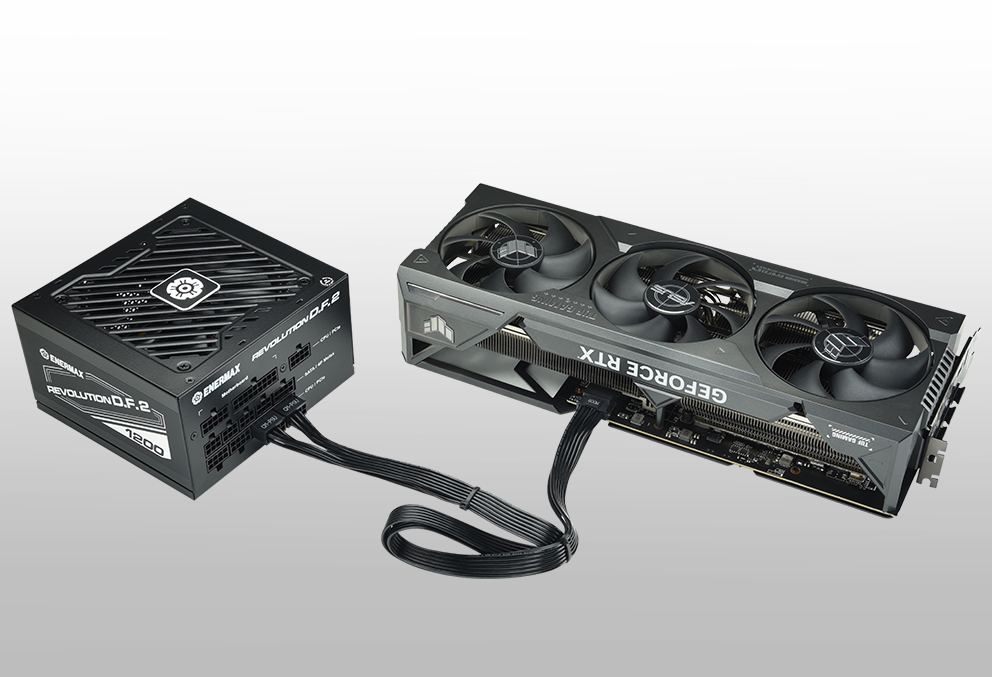 COMPATIBLE WITH ENERMAX REVOLUTION D.F. 2 AND REVOLUTION D.F. X Power Supplies require 650W and above.