Patented DFR™ technology instantly blows away the dust to prolong the lifespan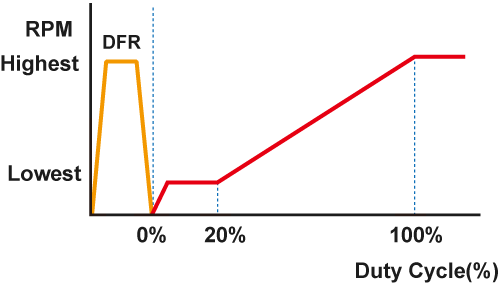 PWM speed control keeps your system cool and silent at all times
Patented APS (Adjustable Peak Speed) Control provides 3 peak rpm options
APS Control allows users to adjust their perferred fan "PEAK" speed by shifting the speed control. The control switch is located on the side of the frame, making the fan speed adjustment much easier and safer.The fan will run on a pre-set RPM range of customized performance between cooling performance and silent operation.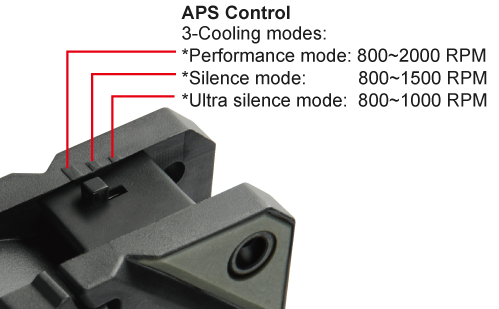 Patented Twister Bearing for low noise and long lifetime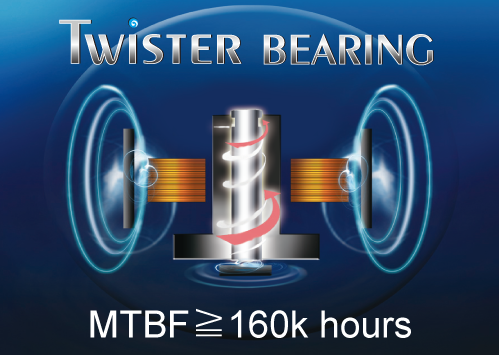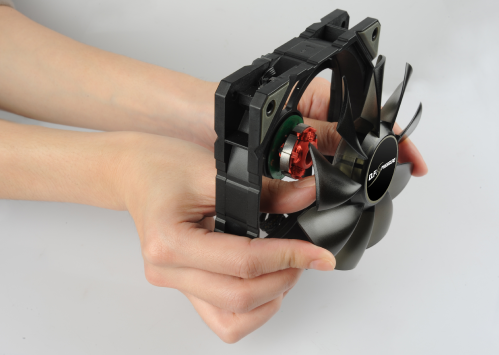 High Pressure Technology
•

Blade Design

High pressure blade design is a precision engineering of the blade angle and shape calculation. The blades centralize dispersed air flow to the center of the fan and create extremely high air pressure high airflow while maintaining outstanding quietness.

•

Application

Ideal for cases, CPU coolers and radiators. The high air pressure design drives the airflow to a greater distance while directing the strong, concentrated wind to cool hot spots and boost the cooling efficiency.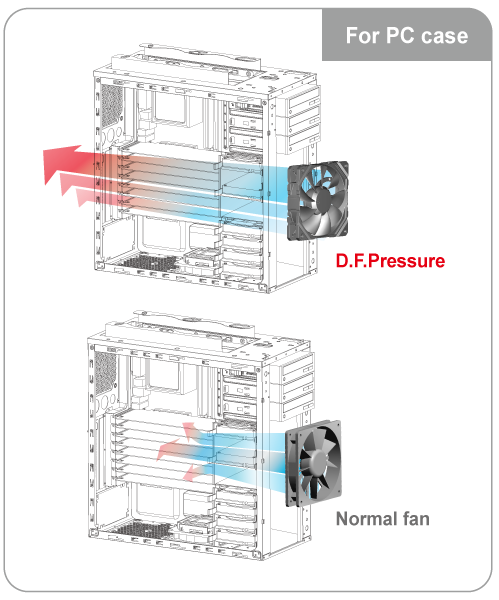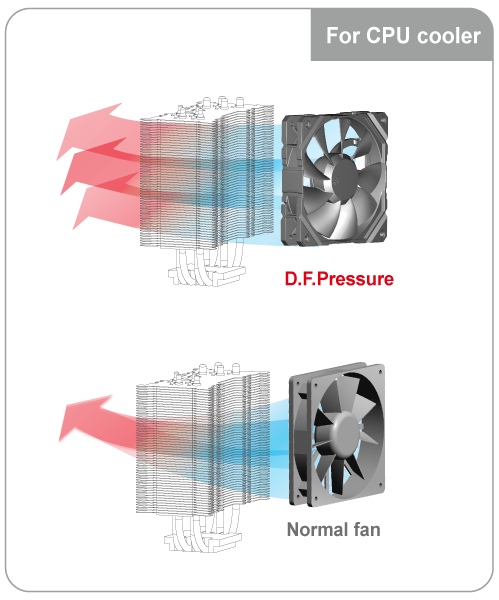 3 sets of colored shockproof rubber pads to match your rigs