LIQMAXFLO SR SERIES
120mm ALL-IN-ONE LIQUID CPU COOLER
MORE AIRFLOW, BETTER COOLING
BETTER PERFORMANCE
BETTER APPEARANCE
60MM VRM FAN
LIQMAXFLO SR series comes with a 60mm VRM Fan with the 3-phase 6-pole motor to provide stable and silent airflow for the motherboard VRM.
ULTRA COOLING WITH MORE AIRFLOW
With the fan speed up to 3,000 rpm, the VRM fan delivers better airflow to effectively reduce temperatures of components surrounding the CPU, especially in overclocking scenarios.
VRM Test Performance
Based on Intel Core i9-14900K and ASRock Z790 Taichi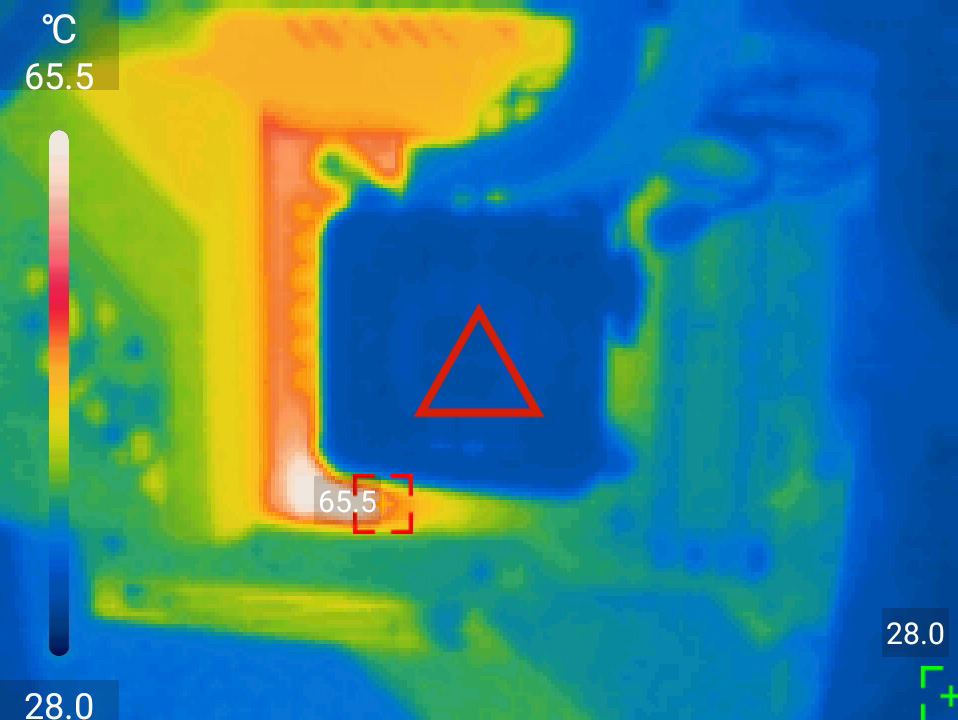 VRM Fan ON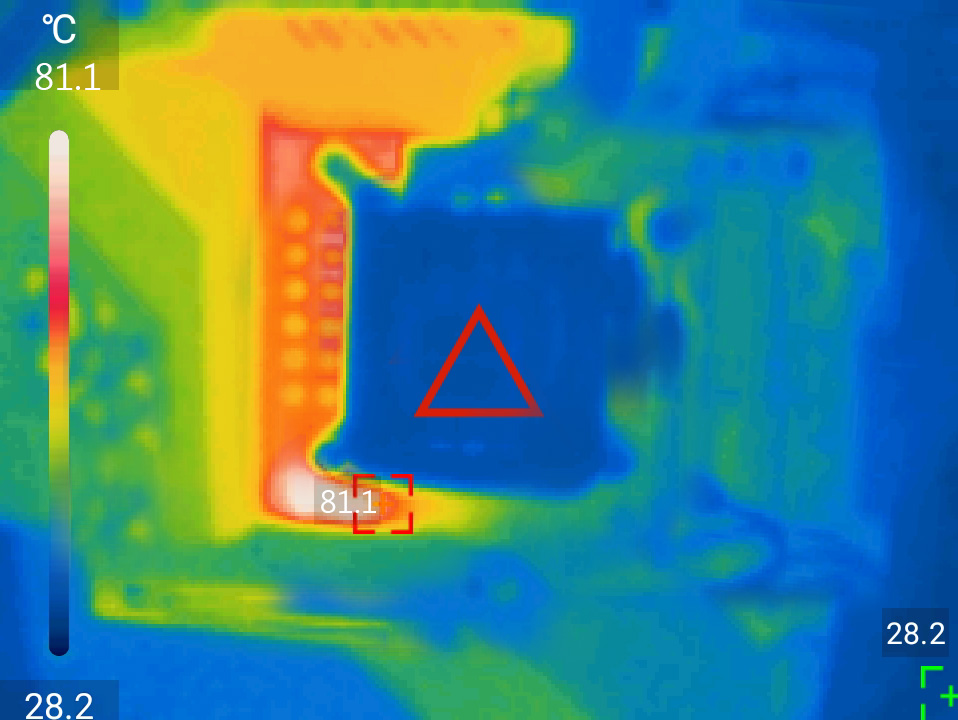 VRM Fan OFF
Note: Results may vary in different environments.
MAGNETIC AND ROTATABLE PUMP COVER
The pump cover is changeable with a magnetic connection that the orientation of the logo can be changed at 90° for easier customization.

*Different options for pump cover will be available soon.
VRM FAN WITH RGB LIGHTING
With the ARGB VRM fan, you can create stunning synchronized lighting with supported motherboard's software.
ADVANCED DUAL-CHAMBER XTREME PUMP
Introducing ENERMAX's latest Dual-Chamber Xtreme pump with ENERMAX's patented Shunt-Channel technology with an enlarged coolant inlet and optimized flow design, increasing the overall pump pressure (hydraulic head) by up to 30% and the coolant flow rate by up to 20%. The improvement in cooling efficiency results in an impressive 4°C lower thermal output for every 100-watt load.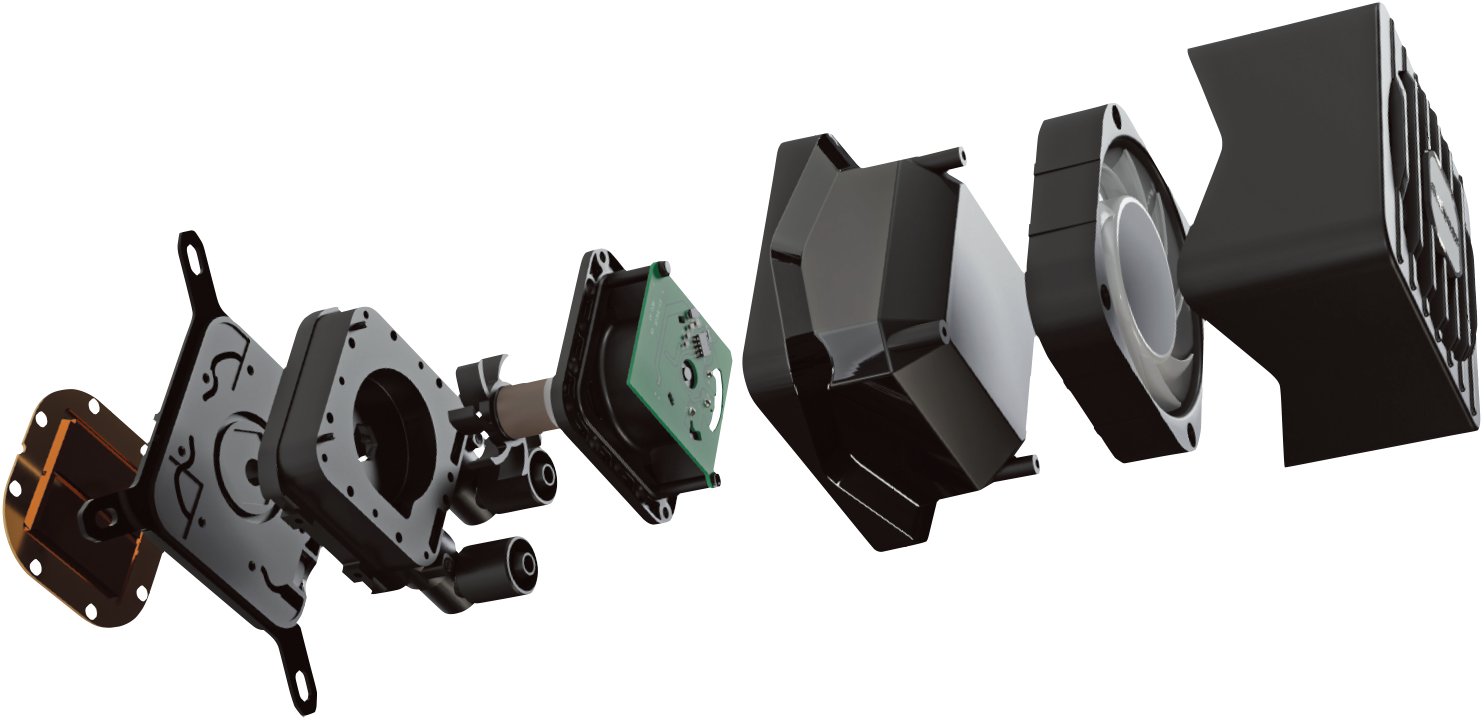 TRANSCENDENCE TO EXTRAORDINARY – SILENT FLOW FAN
ENERMAX brings you the ultimate solution for radiator fans, the Silent Flow fan, which applies high-quality F.D.B. bearing and ENERMAX exclusive high-pressure fan blade design to significantly enlarge the airflow and air pressure without increasing noise levels. A maximum of 23.46dB(A), making it nearly inaudible at mid-speed.
EXCEPTIONAL FAN BLADE
With thicker fan blade in 3mm (compare to standard 1.8 to 2.2mm fans), the Silent Flow Fan accomplish quieter operation through minimized vibration, a significant leap forward in silent performance.
ANGLE OF ATTACK
The leading edge of the Silent Flow fan is characterized by a carefully calibrated "Angle of Attack" of 34.73°, a design parameter unique to its 5-blade configuration. This expertly crafted angle forms a perfect equilibrium between enhanced cooling performance and minimized noise levels.
AN ALL-PWM-CONTROLLED LIQUID CPU COOLER
The LIQMAXFLO SR series embraces the PWM mechanism that the pump, VRM fan and radiator fan(s) can alter their speed and airflow based on temperature to save unnecessary power churn and create a quieter environment.
PUMP
The ENERMAX's very first PWM pump
1,200 – 3,000 RPM
VRM FAN
Smart extra cooling
500 – 3,000 RPM
RADIATOR FAN
Powerful and quiet
500 – 1,800 RPM
UPGRADED PRE-APPLIED THERMAL GREASE
The LIQMAXFLO SR series provides pre-applied premium Dow Corning® TC-5888 thermal grease and an extra tube for effortless installation.
CPU Temperatures
(Lower values are better)
Tested with other thermal pastes available in retail.
EXTENSIVE COMPATIBILITY IN DIFFERENT SIZES
Intel Socket: LGA 1700/1200/115x/2066/2011/2011-3/1366
AMD Socket: AM5/AM4/AM3+/FM2+/FM1
| Comparison | LIQMAXFLO | LIQMAXFLO SR |
| --- | --- | --- |
| 60mm VRM Fan | √ | √ |
| Dual-chamber Xtreme Pump | √ | √ |
| Radiator Height | 38mm | 27mm |
| ARGB Lighting | VRM Fans , Radiator Fans | VRM Fans |
| Refillable Coolant Mechanism | √ | |