80 PLUS® Gold certified
87-92% high efficiency performance @ 20-100% load. 80 PLUS® Gold certified.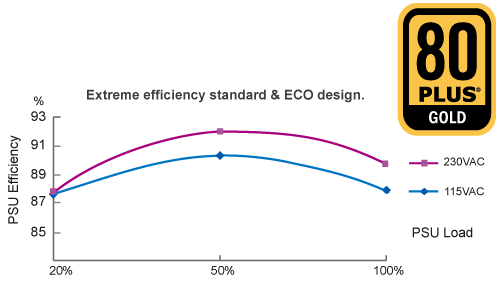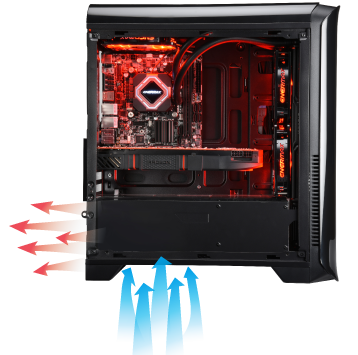 REVOLUTION DUO with active ventilation design is ideal for PSU-Tunnel design (aka PSU shroud) case for ultimate airflow management
DUOFlow™ structure can provide active ventilation with constant and steady airflow, which greatly reduces the fan RPM and noise in comparision with single fan PSU.

The DUOFlowTM design features 2 ENERMAX patented Twister Bearing fans, 1* 10cm intake fan and 1* 8cm exhaust fan, creating dynamic airflow inside PSU for active ventilation.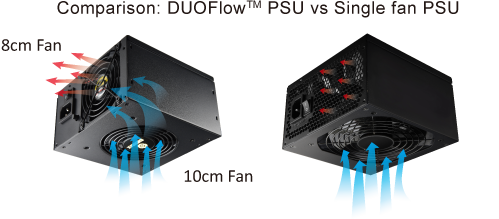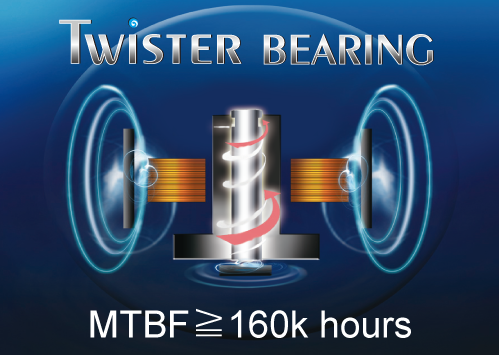 Patented Twister Bearing Technology
Twister Bearing fan technology employs nano magnetic design with self-lubricating mechanics to achieve low noise operation with minimal friction and longer lifetime.
Patented FMA (Fan-speed Manual Adjustment) technology allows users to manually adjust the fan RPM to increase airflow from the fans of PSU to provide extra cooling for the system when need.

Application 1: For PSU-Tunnel/PSU shroud case. The dual active fan design not only can take away the PSU internal heat, but can also be used to help HDD/SSD cooling when FMA is set at high.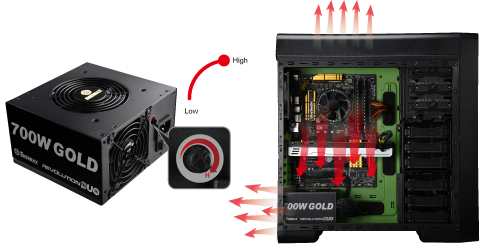 Application 2: For normal/open PC case REVOLUTION DUO can also improves the system cooling when FMA is set at high.
2013 ErP Lot 6 ready
Help system meet 2013 ErP Lot 6 (<0.5W at standby mode) with high efficiency +5Vsb circuitry (only in combination with an 2013 ErP Lot 6-enabled motherboard).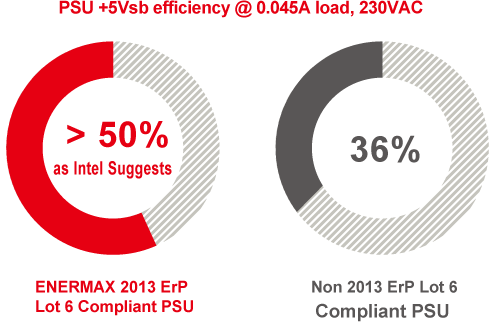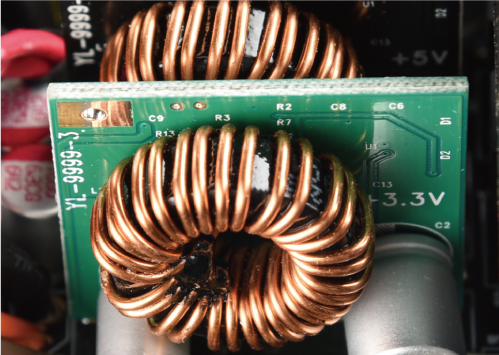 Zero load ready!
DC to DC converter circuit ensures stable output voltage and delivers higher efficiency.
SafeGuard
Multiple protection circuitry of OCP, OVP, UVP, OPP, SCP & SIP ensures your system safety.