ENERMAX Introduces a New White 360mm Model to The AQUAFUSION ADV AIO CPU Cooler Series, and The Series is Listed as a 13th Gen Intel® Core™ Processor Cooling Solution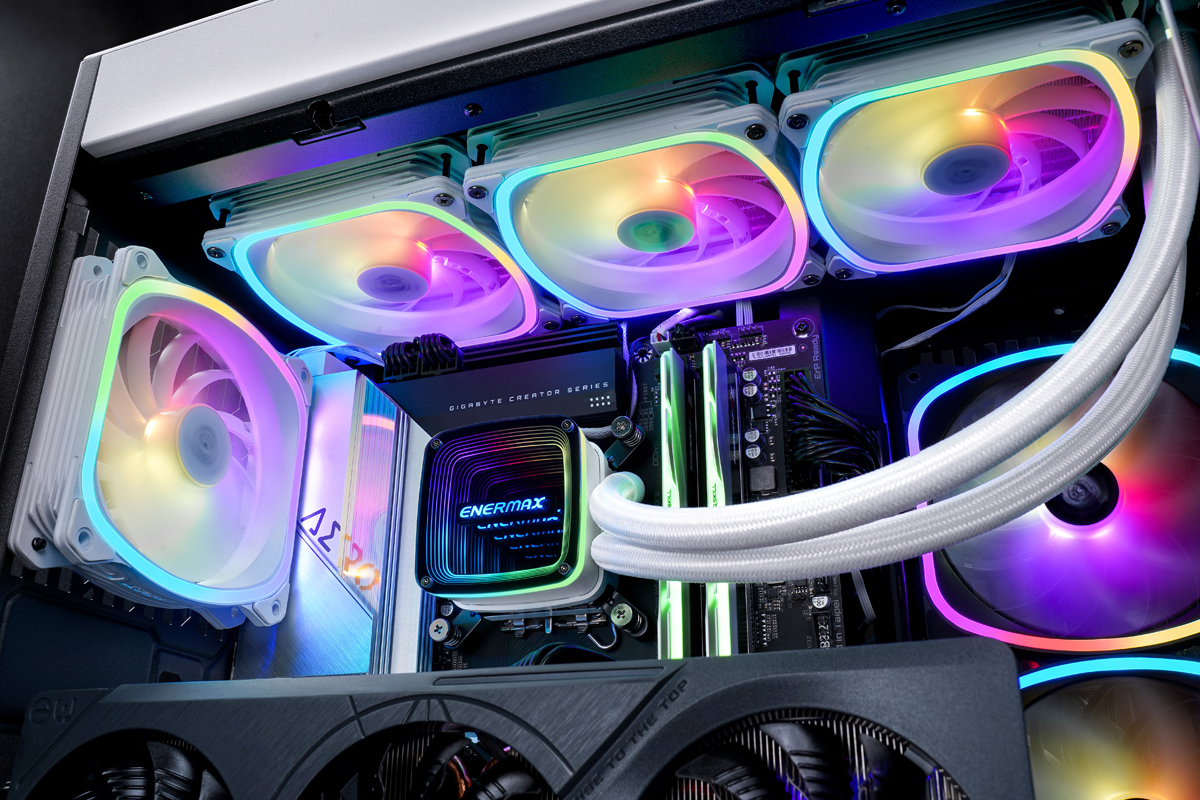 Taoyuan, Taiwan, July 24th, 2023 - ENERMAX, an industry-leading force dedicated to designing high-performance computer power supplies and cooling solutions, announces that its AQUAFUSION ADV AIO CPU cooler series is adding the white 360mm to its lineup. ENERMAX also collaborates with Intel®, and the series is listed as a 13th Gen Intel® Core™ processor cooling solution. (Find more at: https://compatibleproducts.intel.com/FeaturedLinks/Thermal.html)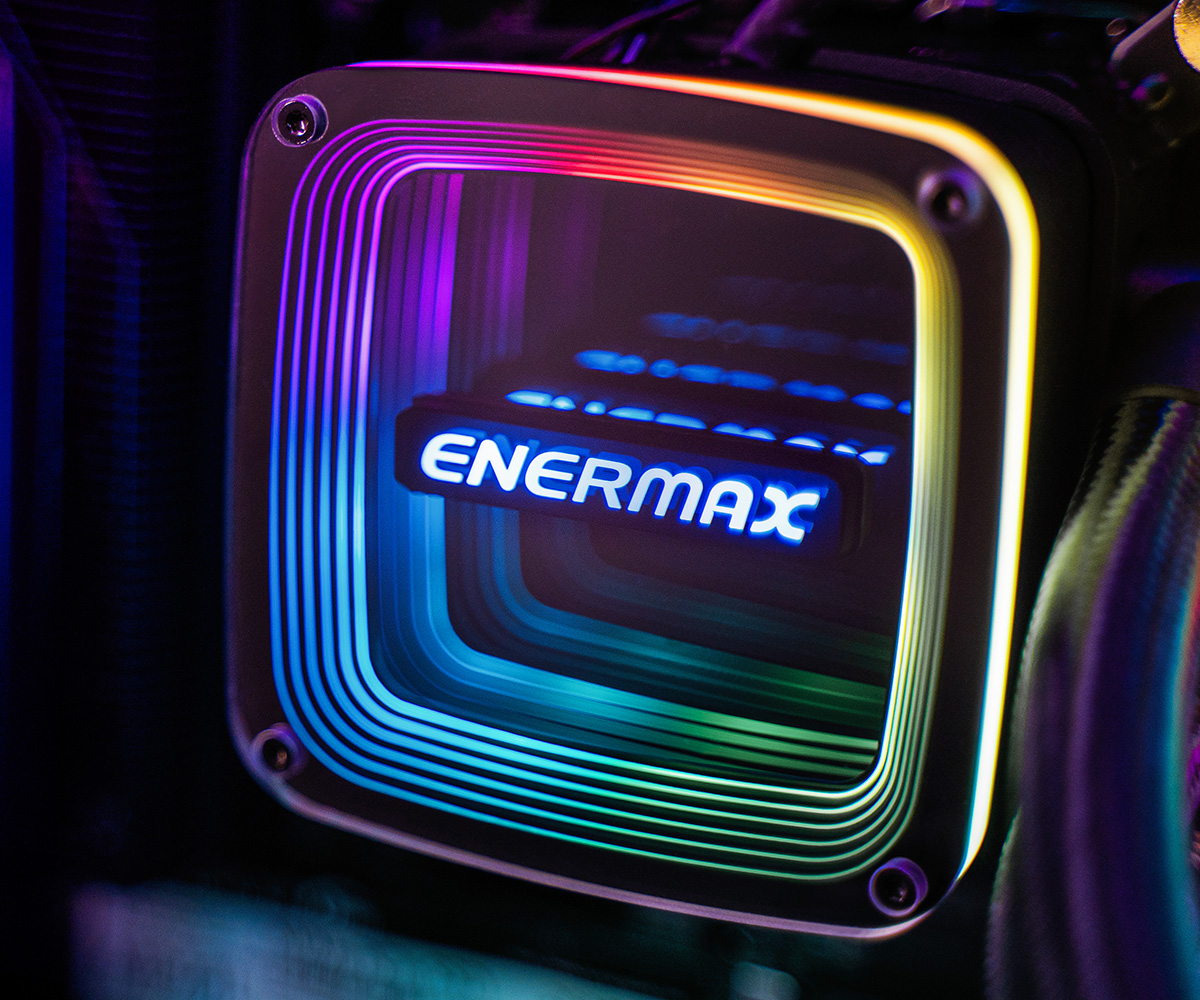 The AQUAFUSION ADV series now offers a total of six models, including 120mm, 240mm, and 360mm radiators, each available in black and white variants. The AQUAFUSION ADV series stands out with its distinctive and visually stunning appearance. The square-shaped infinity mirror design of the pump head, combined with ENERMAX's SquA RGB ADV fan with a square frame outline, creates an overall aesthetic that exudes a sense of modernity and technological sophistication. When the addressable RGB lighting on AQUAFUSION ADV is activated, the linear light streams accentuate the sleek and futuristic design of the system.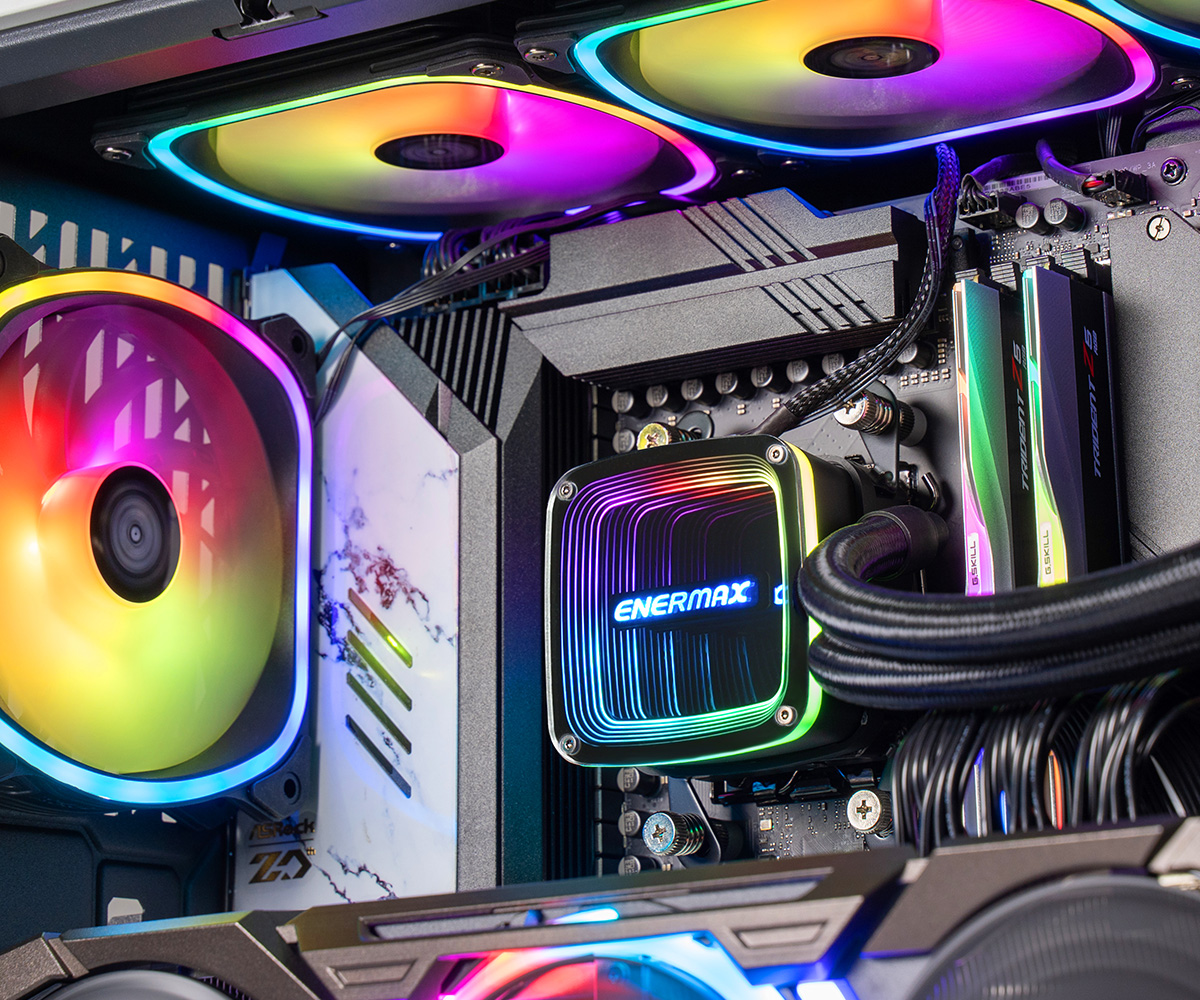 The AQUAFUSION ADV series not only boasts a unique and appealing design but also delivers exceptional cooling performance, making it the preferred choice for many system integrators. The 360mm radiator model, in particular, can achieve a remarkable 380W TDP cooling capacity, ensuring stable operation and maximizing CPU performance with high-end Intel and AMD processors.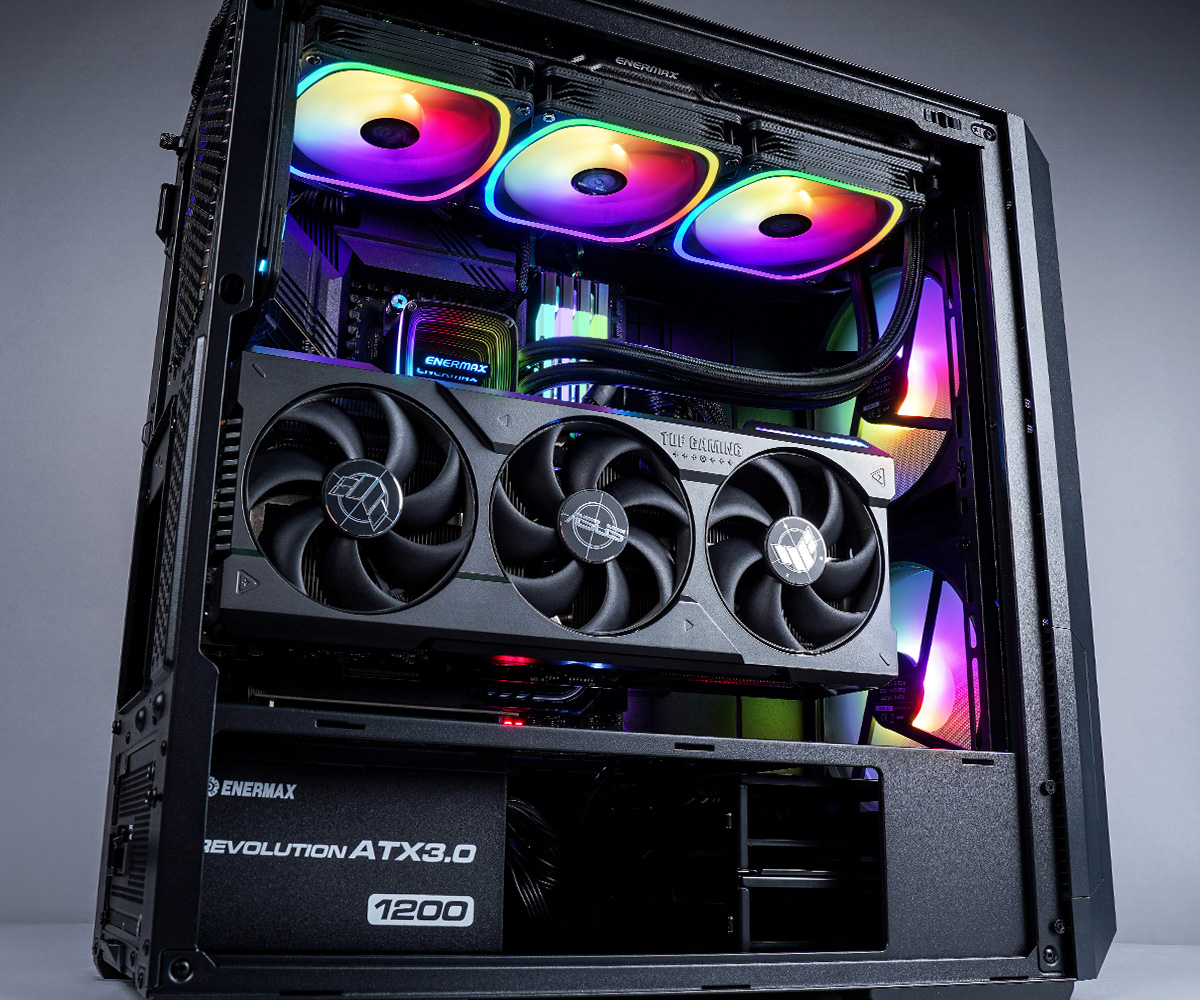 The product manager at ENERMAX explains that the AQUAFUSION ADV series features a patented Dual-Chamber pump design, effectively separating the coolant from the hot water to enhance the longevity and reliability of the liquid cooling system. The internal structure of the pump is meticulously engineered, featuring a patented Shunt-Channel technology cold plate design combined with a Central Coolant Inlet (CCI) technology that injects the coolant at the hottest spot to prevent heat surges, enabling efficient heat dissipation and accelerated thermal circulation. Incorporated by the PWM-controlled SquA RGB ADV fans, with a maximum fan speed of 2000 rpm and optimized airflow and air pressure, the AQUAFUSION ADV series ensures highly efficient cooling performance by rapidly lowering the temperature of the liquid coolant and the CPU. Furthermore, to meet users' preference for silent operation, ENERMAX will provide a noise reducer adaptor to lower the fan speed to 1700 rpm, effectively reducing the noise level while maintaining strong performance for different chips.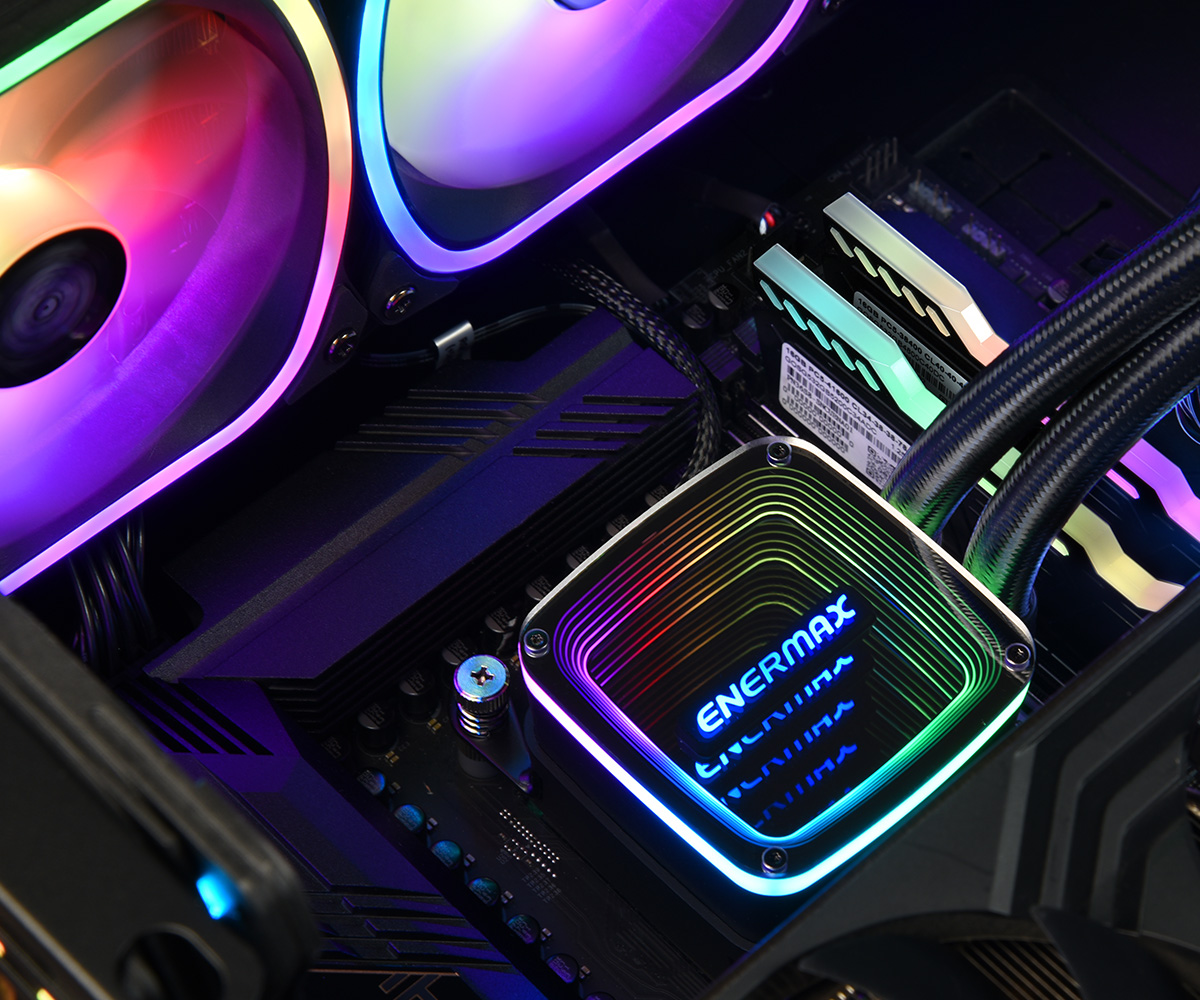 The AQUAFUSION ADV series is available in black (120mm, 240mm, 360mm) and white (120mm, 240mm, 360mm). The series is compatible with the latest CPU sockets, including LGA1700 and AM5. For users interested in obtaining the noise reducer adaptor, please contact your local ENERMAX worldwide office or email enermax@enermax.com.tw for more information.
Product Pages
To learn more about the AQUAFUSION ADV series, please visit the product pages for 120mm, 240mm, and 360mm radiators in black and 120mm, 240mm, and 360mm radiators in white.
About ENERMAX
ENERMAX is a world-renowned PC Power Supply manufacturer and maker of award-winning PC components such as chassis, coolers, fans, and peripherals, with recognition from consumers around the world. Our farsighted R&D capability is our key strength, and we stick to our spirit of "Technical Innovation" and "Quality First" to create products that unleash the full potential of the system for every PC enthusiast. For more information, please visit us at www.ENERMAX.com.
Follow Us on Social Media
Facebook: https://www.facebook.com/OfficialENERMAX
Instagram: https://www.instagram.com/OfficialENERMAX
Twitter: https://twitter.com/OfficialENERMAX
Youtube: https://www.youtube.com/@OfficialENERMAX

Copyright © 2023 ENERMAX Technology Corporation. All rights reserved. Features, pricing, availability, and specifications are subject to change without notice.

Global Contact Information
PR
Chinnie Chiu
chinnie_chiu@enermax.com.tw
Marketing
Sylvia Lee
sylvia_lee@enermax.com.tw
Sales (North America)
sales@enermaxusa.com
Sales (Except North America)
enermax@enermax.com.tw