ENERMAX Launches New REVOLUTION ATX 3.0 Power Supplies To Support 2 Next-Gen GPUs
Taoyuan, Taiwan, March 27th 2023 -ENERMAX, an industry-leading force dedicated to designing extreme performance computer power supplies and cooling solutions, rolls out new 80 PLUS Gold certified ATX 3.0 power supplies, the REVOLUTION ATX 3.0 Series, with 1000W and 1200W models available.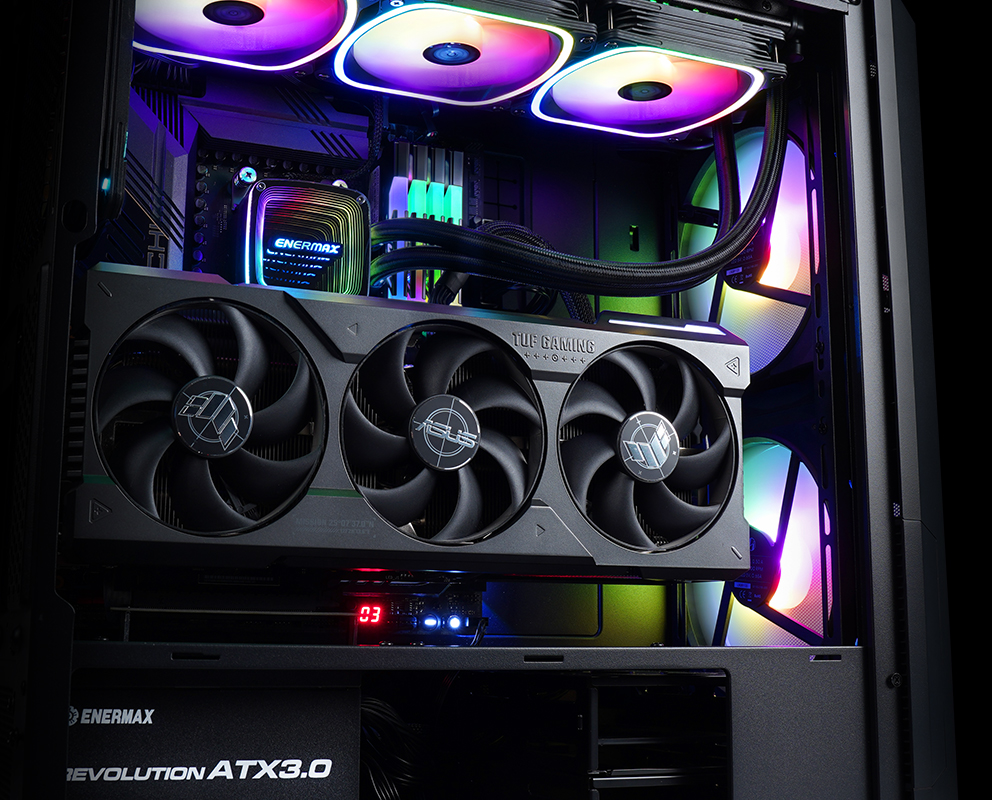 Designed to meet the ever-increasing power demands of high-performance graphics cards, the REVOLUTION ATX 3.0 power supply series is fully compatible with Intel ATX 3.0 ,and features one native PCIe Gen 5 12+4pin (12VHPWR) cable supplying power to the ultra-high performance next-gen graphics cards up to 600W TDP. The REVOLUTION ATX 3.0 power supply series further provides an extra dual 8-pin to 12+4 pin (12VHPWR) cable that will also be included for gamers and creators to install up to 2 of the latest NVIDIA graphics cards to enjoy the most advanced performance. The REVOLUTION ATX 3.0 power supply series can sustain up to 200% power load for power excursion, reach 60%-70% efficiency even during low loading, and shorter power-on time to make you power up your system faster.
Building upon ENERMAX's Semi-Fanless Technology with 135mm fluid dynamic bearing (FDB) fans, users can activate the Semi-Fanless function through the side button on the power supply, which provides users absolute silence of 0 dBa until the load exceeds 30% to minimize the fan noise during minimum load. It also comes with an array of reliable and safety features, including advanced LLC and Synchronous Rectifier (SR) and DC-to-DC conversion design, over-voltage protection (OVP), under-voltage protection (UVP), over power protection (OPP),short-circuit-protection (SCP) and OTP (over temperature protection) to ensure reliable operation for high-end processors and graphics cards.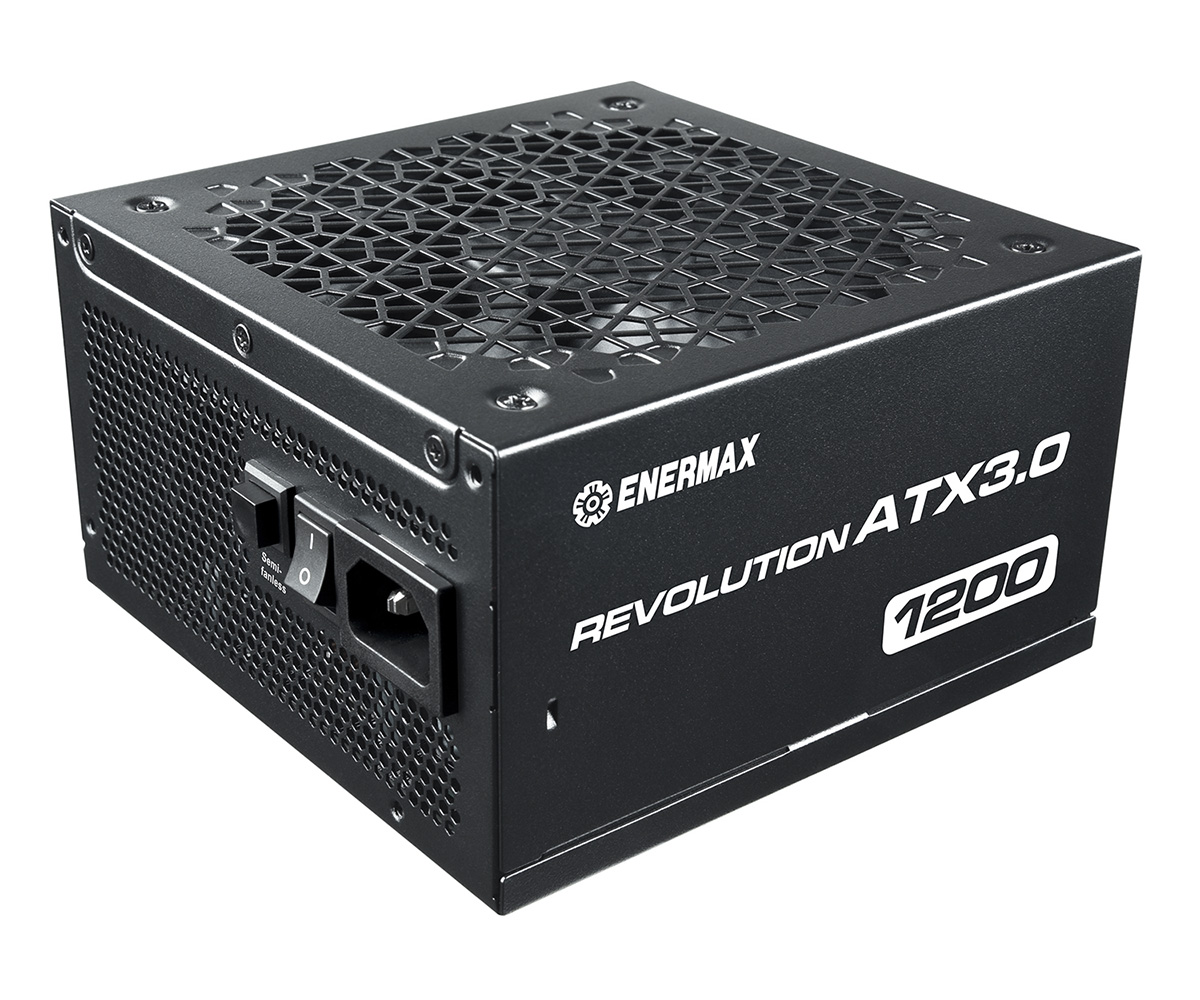 The REVOLUTION ATX 3.0 power supply is available immediately at the ENERMAX USA online store, Newegg and the ENERMAX authorized retailers and distributors.
Web Pages
Learn more about the ENERMAX REVOLUTION ATX 3.0 Series, please visit:
REVOLUTION ATX 3.0 1000W
https://www.enermax.com/en/products/revolution-atx-3.0-1000w
REVOLUTION ATX 3.0 1200W
https://www.enermax.com/en/products/revolution-atx-3.0-1200w
For a complete list of all ENERMAX power supplies, please visit:
https://www.enermax.com/en/products/category/power-supply
Video of the ENERMAX REVOLUTION ATX 3.0 Series can be found at the link below:
https://youtu.be/wpD9_4LmM78
About ENERMAX
ENERMAX is a world-renowned PC Power Supply manufacturer and maker of award-winning PC components such as chassis, coolers, fans, and peripherals, with recognition from consumers around the world. Our farsighted R&D capability is our key strength and we stick to our spirit of "Technical Innovation" and "Quality First" to create products that unleash the full potential of the system for every PC enthusiast. For more information please visit us at www.ENERMAX.com
Follow Us on Social Media
Facebook: https://www.facebook.com/OfficialENERMAX
Instagram: https://www.instagram.com/OfficialENERMAX
Twitter: https://twitter.com/OfficialENERMAX
Youtube: https://www.youtube.com/@OfficialENERMAX
Copyright © 2023 ENERMAX Technology Corporation. All rights reserved. Features, pricing, availability, and specifications are subject to change without notice.
Global Contact Information
PR/Review
Chinnie Chiu
chinnie_chiu@enermax.com.tw
Marketing
Sylvia Lee
sylvia_lee@enermax.com.tw
Sales (North America)
sales@enermaxusa.com
Sales (Except North America)
enermax@enermax.com.tw